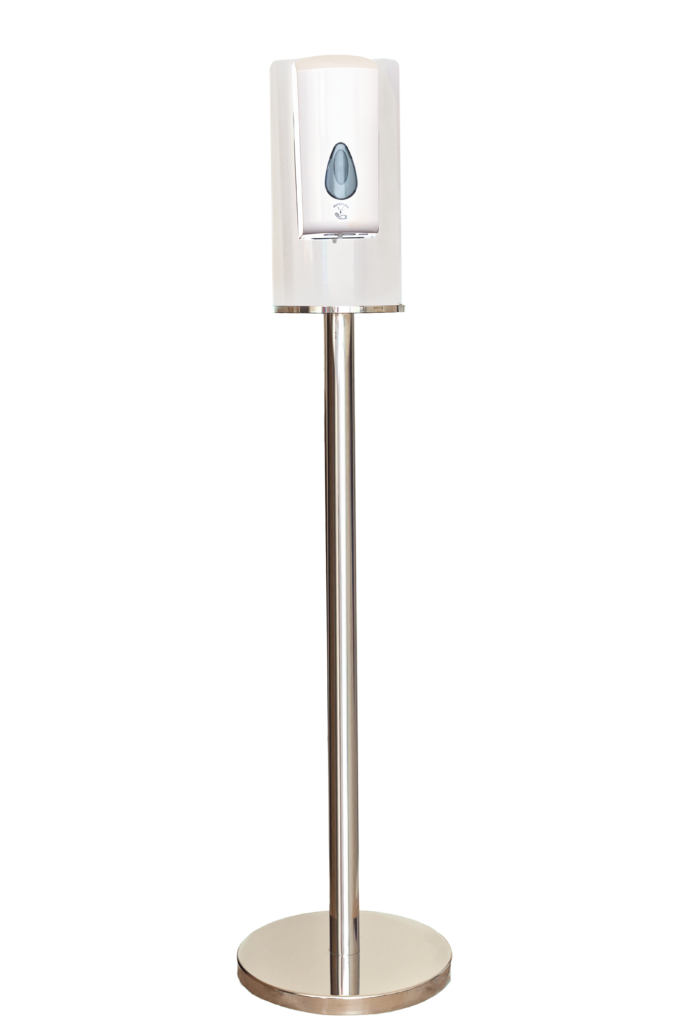 early cases may indicate a particularly bad season.
Prevention Is Better Than The Cure As They Say
Now when it comes to the flu, we're all quick to recognise the truth in the age old saying that prevention is so much better than the cure. Hand Hygiene Australia state that "although people usually think that germs are spread through the air, the fact is that germs are most easily spread through hand contact and one of the best ways to stop them is to wash or decontaminate your hands."
The Importance of using a touch-free Hand Sanitiser
Unfortunately many of the current hand sanitisers being used can be handled manually which can lead to the easy transfer of germs. Some still require the need to use water and/or napkins as well. A better solution now is to use touch-free hand sanitisers so nasty germs are not so easy to spread.
CHECK OUT OUR NEW TOUCH-FREE HAND SANITISER SOLUTIONS

Promote Employee Wellness & Also Your Bottom Line! Who Knew?
Of course it's a wonderful thing when a company promotes the wellness of its employees and its customers but let's not forget that these sanitisers are also great for your business. Have you stopped to consider the cost each year from employees being away on sick leave? When you consider that influenza is contagious and will often spread from one infected employee to another it really does makes good sense to promote better hand hygiene by installing hand sanitisers before the next flu season..
How to choose the right solution for your business or office
The are lots of sanitiser products and services in the market but we think these are some important factors you need to consider:
For people who have sensitive skin or children, choose an alcohol free and fragrance free sanitiser as it won't irritate or sting hands. This is also an ideal solution for children.

Touch-free and easy to use as it automatically dispenses a metered amount of foam. This eliminates the need to use paper towels (or napkins) and saves on water.
Sanitisers ideally need to be installed in areas such as kitchens, restaurants, meeting rooms, gyms and other busy thoroughfares & reception areas where germs can be easily passed on. Schools and Daycare Centres are also ideal places to install hand sanitisers.